This past week was transcendental and full of nostalgia: a year ago Kobe left us and the basketball courts he ruled over, forever. Here, in Top Tier Trends, we want to pay a special tribute to him, and to all the victims of that tragic accident.
In other sneaker news, social media exploded when Kamala Harris' son-in-law showed flexed on us his pair of Dior x Air Jordan 1.
Stick around because Davante Adams looks fly playing in his Air Jordan 1s. Plus, we have an amazing Air Jordan release you need to see.
All you need to know about Sneakers' world is here, in your Weekly Newsletter of Top Tier Trends!
Top Tier Trends On January 29, 2021
1. A special tribute to Kobe, Gigi and the victims of that tragic accident.
"Dedication sees dreams come true." This is one of Kobe's most famous quotes. According to writer Bangambiki Habyarimana, "life is a dream. We wake up when we die".
Kobe was able to see many of his dreams come true because of his dedication. Maybe now more awake and aware, he can enjoy the result of his dedication, in the company of his daughter Gigi. His legacy, the Mamba mentality that has influenced so many of us to be our best version, will live forever in us. Thank you Kobe, you for everything you did and were.

Here, in Top Tier Trends, we also want to remember the other 7 people who died on that fatidic day: January 26 of 2020. We wish peace in their graves and our condolences to their relatives.
2. Who is Nikolas Ajagu?
Meena Harris, Kamala Harris' daughter, and her husband, Nikolas Ajagu, are a sensation on social media. Why? Because during the Presidential Inauguration, Agaju wore a pair of Dior x Air Jordan 1.
When we say that wearing sneakers can be exclusive and elegant, we really mean it! Even in the most important event of the year in the US, you can wear a pair of Jordans, look sensational and inspire sneakerheads everywhere.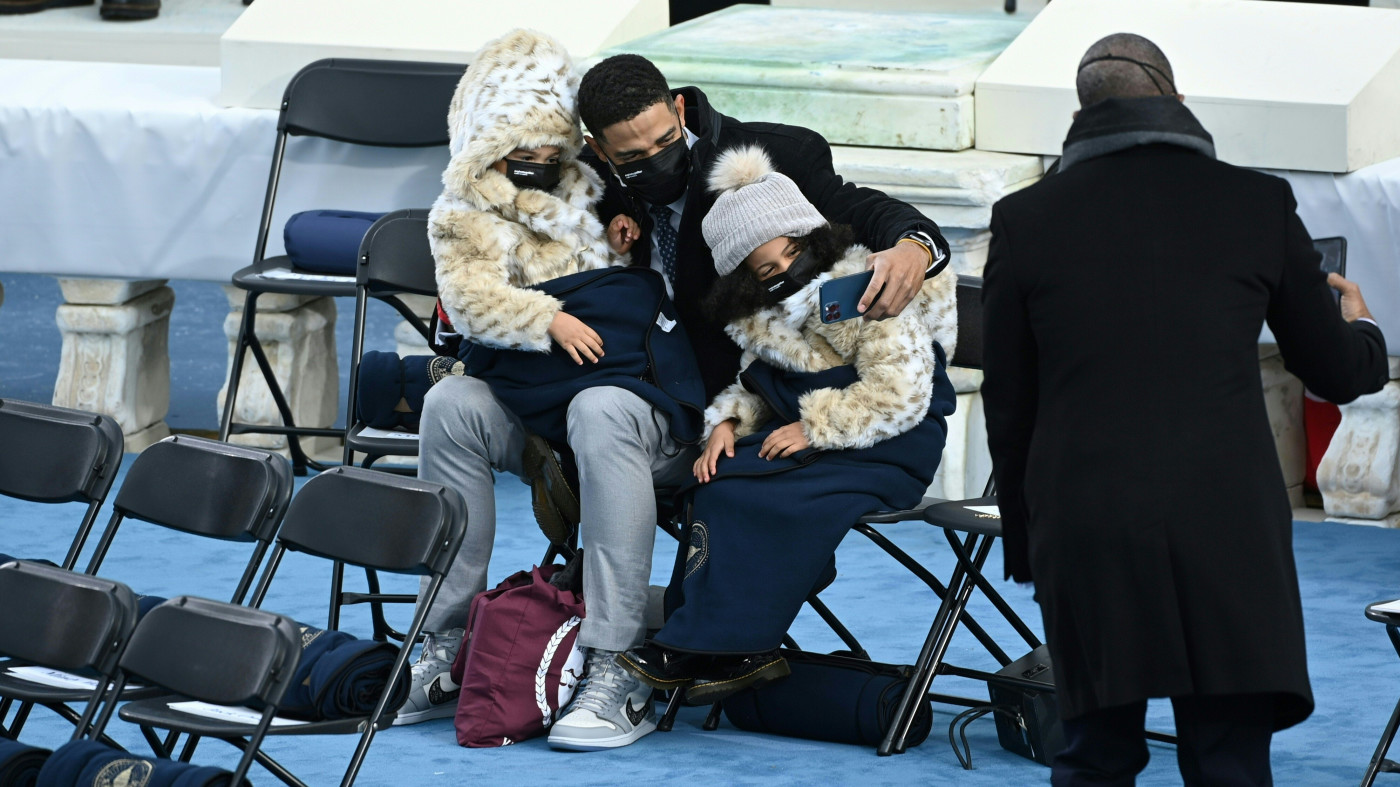 3. Playing hard, looking good.
NFL player Davante Adams knows how to be fashionable while he plays: just take a look at his shoes and dreadlocks combo. His style is a vibe: in our opinion, he definitely can make look fly and rock his own style at while playing a feasible task.
So, we have a question: Which sneakers would you wear to a football match?
4. We have some sneakers recommendation!
Asian-influenced sneakers are trending: The keys to their appeal are their tasteful colorways and beautiful graphics and details. If you are a sneakerhead and you enjoy asian-inspired sneakers, then we have a recommendation to make.
The Air Jordan 1 Low CNY Chinese New Year are a perfect mix of Asian and American streetwear fashion fused in one sneaker. These shoes are decorated with graphics of an ox and a red tassel is attached above the shoelaces. The Air Jordan 1 Low OG "CNY" is set to release January 31st.
We've become fans of these new Air Jordan 1s: Would you like to get these too?
Got more Top Tier Trends?
Feel free to share with us on the comments. For specialized recommendations, Top Tier Kickzz news, and more, please visit our blog. If you want exclusive styles and the latest models available, stop by our store.