This past week we enjoyed The Weeknd's Super Bowl half-time show, and, of course, the amazing pair of custom sneakers he wore. That's why here, in Top Tier Trends, we are going to do a special analysis of his presentation at the Super Bowl halftime.
In the same vein, we'll go over Lil Baby's amazing outfit and sneakers.
Do you think you've already seen everything about NBA shoes? If your answer is yes, we have a surprise for you.
And last but not least, Travis Scott knows how to balance the brown in his outfit with his green dollars.
All you need to know about Sneakers' world is here, in your Weekly Newsletter Top Tier Trends!
Top Tier Trends on February 12, 2021
1. The Weeknd's against cosmetic surgeries.
During his presentation at the half-time of Super Bowl, The Weeknd made an interesting campaign through his dancers. They wore bandages on their faces to represent the excess of vanity and surgeries nowadays.
On the other hand, these bandages also worked as masks with the purpose to keep The Weeknd's concept of humanity, in which he is the opposite of the falsehood of today's society and the concept of beauty: an interesting and never-seen concept on any Super Bowl half-time show.
We also couldn't help but notice the sneakers he wore before his presentation: we are talking about his custom Louis Vuitton sneakers.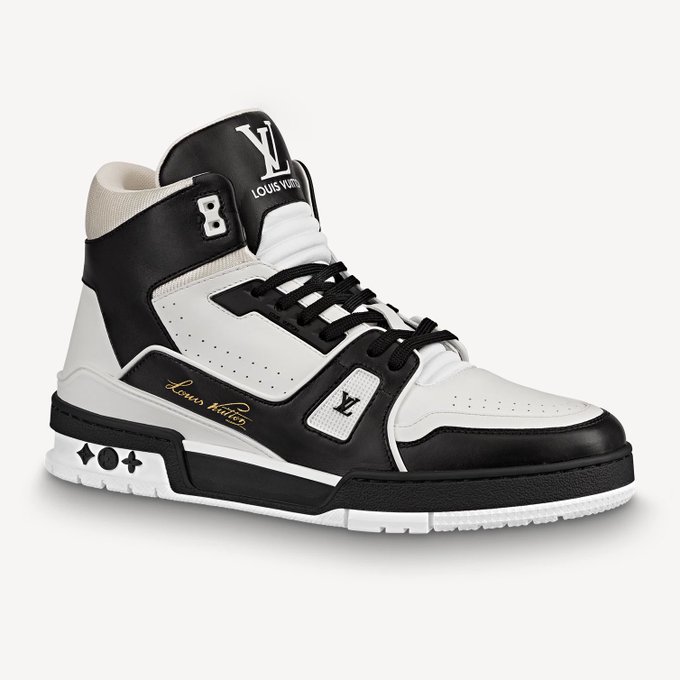 What were your thoughts on the Weeknd's show and these sneakers?
2. You can have the sky on your chest, back, and feet.
There's nothing like laying on our backs on a sunny day and just chill while watching the bright, blue sky. Its color has been an inspiration in fashion, and, yes, even in the sneaker world too.
Take as an example rapper Lil Baby, and his light blue and white jacket outfit, in combination with a pair of amazing Jordans: the Jordan 1 Retro High White University Blue Black.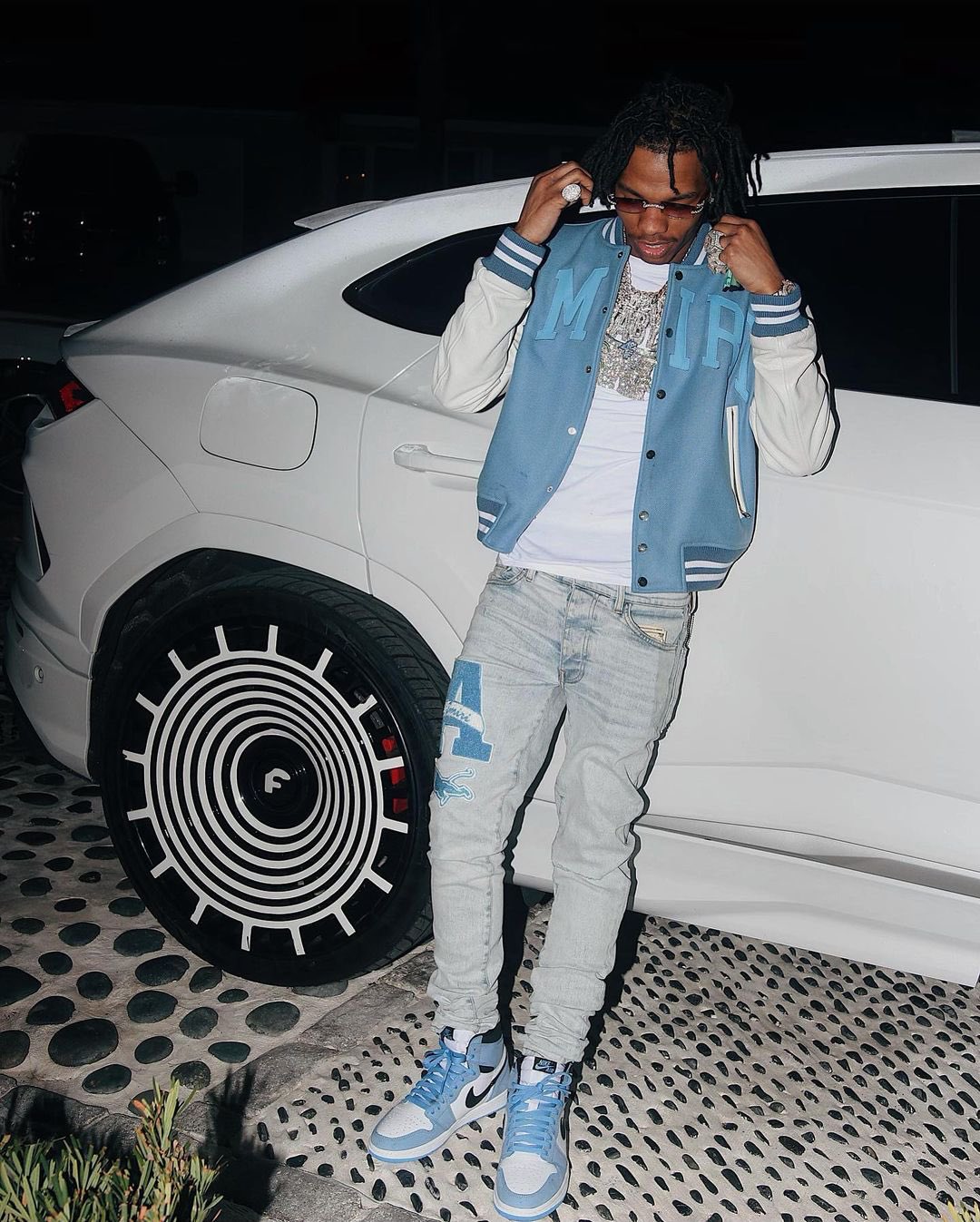 Do you want to reflect the wonders of nature on your outfit? Take Lil Baby's example and try it too.
3. A cool coach
Roy Williams, North Carolina Tar Heels' coach, not only does a great job on the basketball court, but he also enjoys looking good. Roy sure knows how to merge his outfits and continue to be an authority on the court.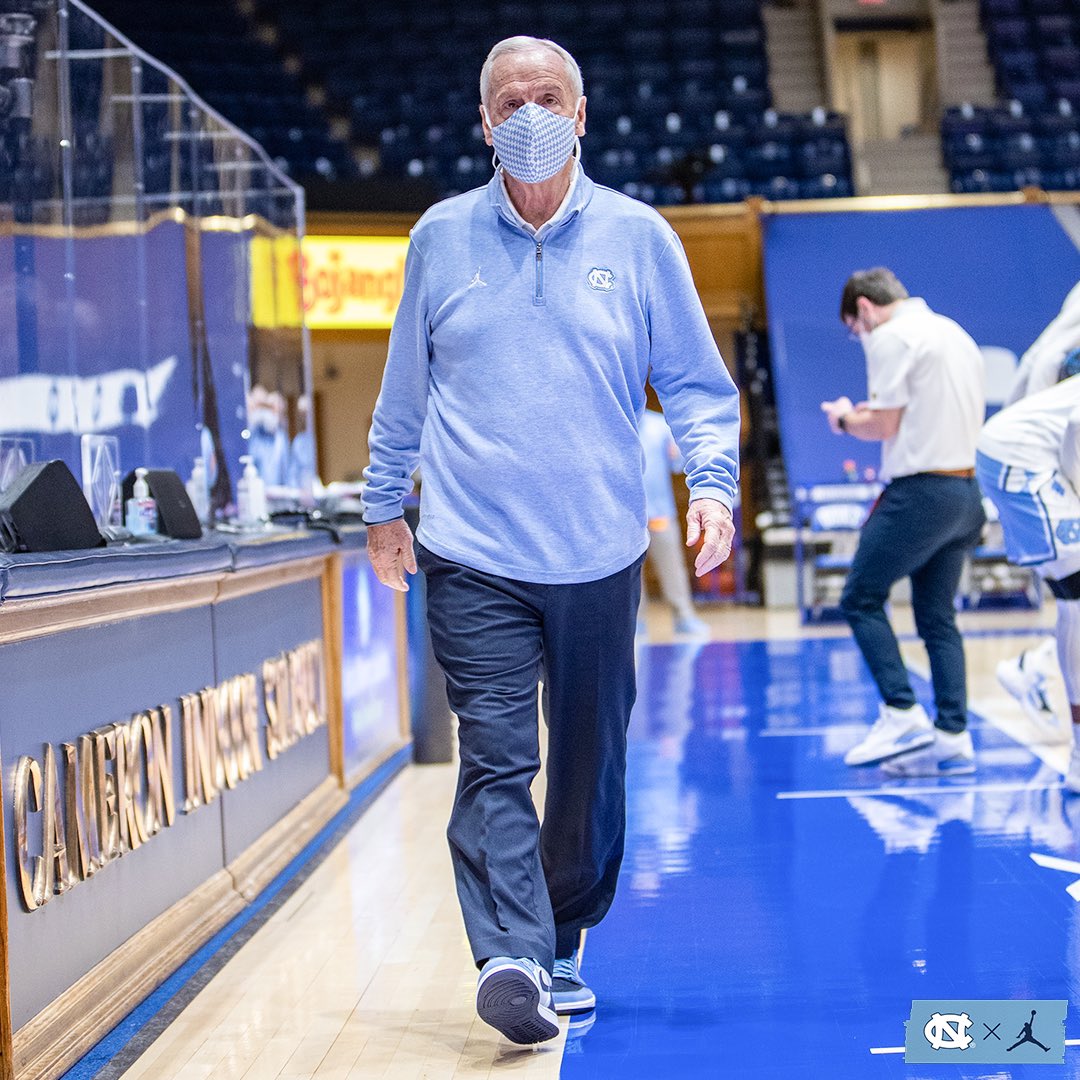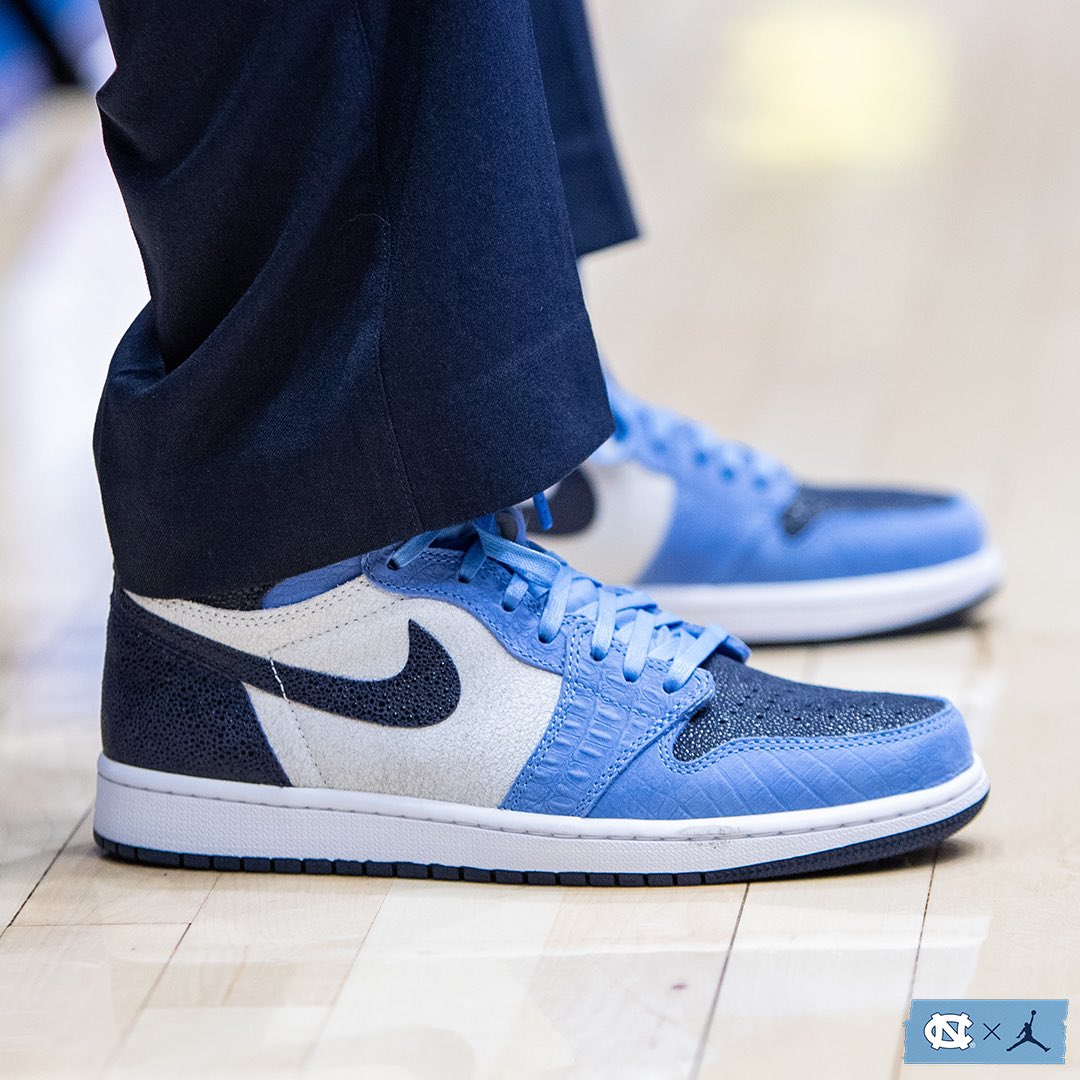 He's wearing the ultra-exclusive UNC Tar Heels Air Jordan 1s. The UNC — which is also Michael Jordan's alma mater — was awarded this design last year. According to sneakers' portal Hyperbeast, these sneakers feature "crisp white quarter panels surrounded by obsidian Swooshes, toe boxes, heel counters, and collar flaps, plus powder blue mudguards, eye stays, collars, and ball-and-wings logos."
So, what are you waiting for? Learn from an authentic master how to handle your look.
4. 'Know you got problems with this, but it's not fair'
That is one of the most catchy phrases from Travis Scott's song, 'TKN', with La Rosalía, the Spanish singer.
We may not know what 99 problems Tarvis might have, but of two things we are sure of: He suffers from success, good style, and large amounts of money. Check out his monochromatic look, combined with his Nike Dunk Low Pro B Olive 2002: the perfect complement to a great outfit.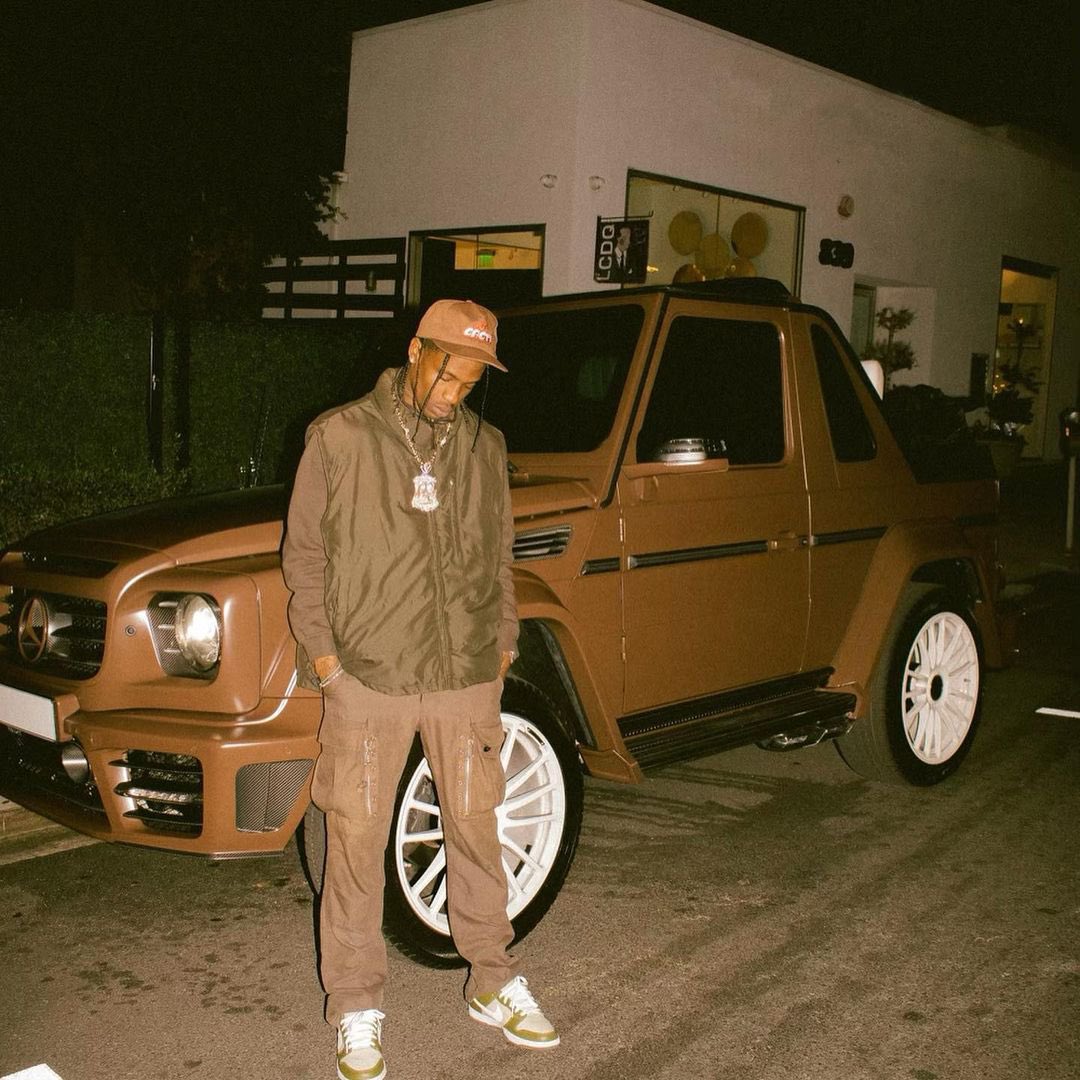 Top Tier Trends on February 12, 2021?
Feel free to share with us your comments. For specialized recommendations, Top Tier Kickzz news, and more please visit our blog. If you want exclusive styles and the latest models available, stop by our store.