Welcome back sneakerheads, how you doing? This is a new entry to Top Tier Trends on June 23. We invite you to take a look at the brand-new sneaker drops and styles this week. So, keep an eye on the sneaker releases, because sooner or later you will be going to visit our store and buy one of these models. After that, keep reading…
Let's talk about Joe Jonas' Nike Dunk Low, on Top Tier Trends on June 23, 2021
The Jonas' middle brother, Joe, has been spotted lately wearing a pair of the world's most stylish sneakers. It's Nike Dunk Low 'White Black', a variant of one of the sports brand's most iconic pairs. And Joe preyed on the cover of the new single with his brothers to wear them. It's Remember This, released on digital platforms last Saturday. There he is wearing a white short-sleeve shirt, a black undershirt, slim fit jeans, and the Dunk Low.
Dunk Lows appear this year in black and royal blue with a white midsole. And they are Nike's sleekest and easiest to wear. Besides, their Swoosh is well camouflaged in the black leather panels. Also, stands out against the white background. This color is also in the tongue, upper and midsole. In other words, these sneakers are perfect to be on our feet 24/7.
Whether with an oversize suit or the Joe Jonas look, you'll wear them no matter the weather. You'll soon be able to get them for over $95 at the Top Tier store.
That's a piece of excellent news, don't you think? So, let's continue with more news in Top Tier Trends on June 23…
Puma Suede Vintage x Billy's Tokyo, right here on Top Tier Trends on June 23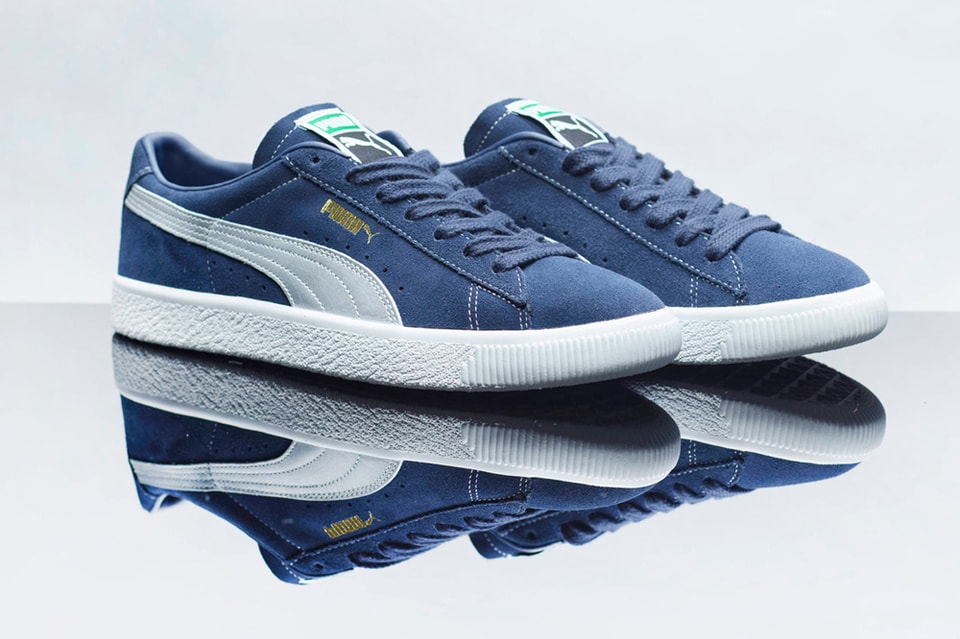 Germans Puma brings us some suggestive sneakers that take us back to a not too distant past. It is a collaboration between them and the Japanese store Billy's in Tokyo. The result was the Puma Suede Vintage silhouette. And they are cover in the retailer's iconic navy blue.
These sneakers feature a silver Formstrip detail on the upper. In that way, this makes the model recognizable. Also, a Puma stamp in gold highlights them and gives them that unique touch. Also noteworthy is that the tongue has an elastic part that can be used with or without laces to decorate it.
The Puma Suede Vintage x Billy's Tokio sneakers are now available on the Japanese store's website. And you can get them for around $120.
So far, you are liking these trends on June 23? If don't, take a look at the next…
Gucci Basket, the sneakers you will like the most this summer
Gucci found its inspiration in basketball with its new Gucci Basket. So, this model was designed by the brand's creative director, Alessandro Michele. They stand out for their aged look with colourful details in mixed materials. And are also integrated with a distinctive design based on blue soles. These are boot sneakers with vintage aesthetics that many will want to own.
The Gucci Basket is fully complemented by a purple mesh and orange quilted and ribbed back. They also wrap around the ankles and have eye-catching green laces. Likewise, the tongues and the outside of the sneakers feature a fluorescent rubber border. And they feature brand motifs, such as the distinctive interlocking G.
The brand launched these sneakers in three different color and fabric combinations. But you can also find them in white leather, if you prefer a more sober style.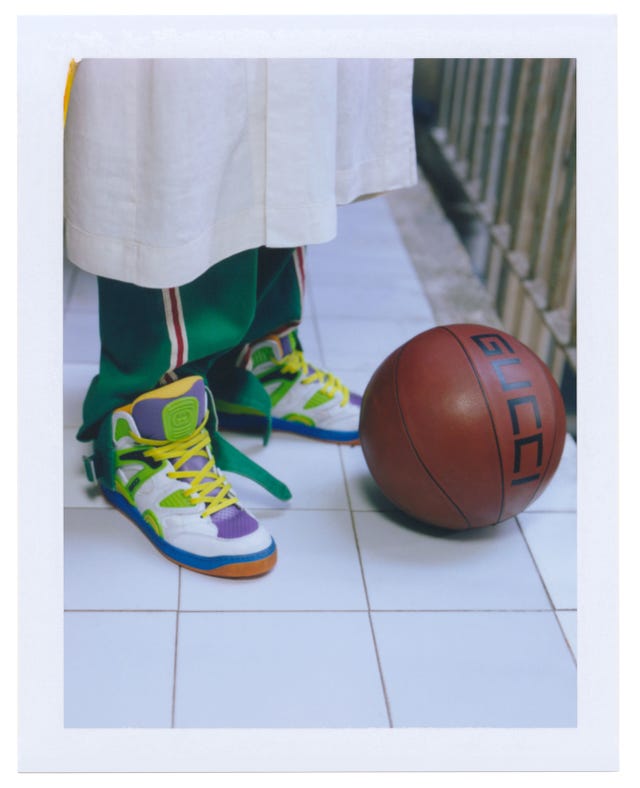 On the other hand, with the launch of these sneakers, Gucci continues its commitment to being a sustainable fashion brand. As a result, the Gucci Basket comes in much more environmentally friendly materials.
Now let's see the latest news on Top Tier Trends on June 23, 2021.
Last, but not least, news on Adidas Yeezy Boost 350 v2
"Mono Cinder" is the new feature that the three-stripes brand brings us in the Yeezy Boost 350 v2. In other words, it's the same skeletal frame that identifies Yeezy's Mono Pack. But with a light mesh exterior shell. As its manufacturers explain, "Mono Cinder offers up a summer-ready construction. That's to say, with an all-black package that attracts heat".
So, be ready for these sneakers because they came in black color. To sum up, there will be dark like the deepest sky in the night.
Do you want more Top Tier Trends on June 23, 2021?
Hey! How were our Top Tier Trends on June 23, 2021? Feel free to share with us your comments. For specialized recommendations, Top Tier Kickzz news, and more, please check our blog every week. And please visit our shop. See you soon…