Despite the confinement to which the pandemic has forced us, we want to and must be active. At some point, we must go out for work or daily business, which means long or continuous walks. That is why today in Top Tier, we will talk about the ten best sneakers for walking on concrete.
We have already talked about the best tennis shoes for walking in concrete. But now, we will focus on the benefits of ten specific brands. So, welcome to our blog, and keep reading if you are a fellow sneakerhead! 
Some advice before you going to buy tennis shoes for walking on asphalt 
When buying shoes for walking on asphalt, it is better to choose running shoes. That is, they are more comfortable, flexible, and cushioned than sports shoes designed for walking. The best sneakers for walking on concrete have the following benefits:
Sole that offers optimal traction on asphalt. It also has a good grip on smooth surfaces such as granite and sidewalks.
A great comfort that allows using them many hours.
They are lightweight and have a midsole that provides soft, long-travel cushioning.
Extremely flexibles. To check this, bend your toe cap towards the heel. This way, you will know if the level of flexion is correct or not. Although, they should not lean easily because good walking shoes should also have some resistance.
Proper ventilation. As a result, you will avoid problems such as stinky odor and constant humidity. It will also keep your feet cooler and drier for the duration of your activity.
Walking has been a favorite activity since the onset of the COVID-19 pandemic. As it does not need great physical exertion, it is ideal for people of any age. But, you demand proper and comfortable footwear that doesn't have to be the most specialized. Here are what we consider the best ten sneakers for walking on concrete.
Here are the 10 best sneakers for walking on concrete
Take a look at the ten best sneakers for walking on concrete, not necessarily in a specific order:
1) Rykä Devotion Plus 3
These shoes feel great because they are lightweight and breathable. Besides, they are ideal if you spend hours on your feet. It can be yours for $74 in your favorite store.
2) Nike Revolution 5
They have the recognition as the most recommended shoe for road running or for those new to running. Also, these sneakers are versatile and feature a breathable knit upper construction allowing you to mold to the shape of your feet. Besides, they come with a shock-absorbing midsole that reduces impact and protects the knees. The outsole also has an asphalt-specific rubber outsole that prevents slipping.
3) Adidas Solar Glide ST 3
They areone of the most advanced best sneakers for walking on concrete because they have Boost technology. That's to say, a cushioning foam that gives softness to the footprint. Too, they come with a breathable textile upper, a padded tongue, and a heel stabilizer that offers security in every step. In other words, they are state-of-the-art sneakers.
4) Skechers Ultra Groove
This reference comes with a seamless mesh upper and breathable panels. Besides, have a sporty midsole with dual density and extra comfort insole. In that way, the tread is the most comfortable when walking. Cushioning is its excellent quality.
5) Saucony Cohesion 13
Shoes that stand out for their smooth transitions and lightness. Its VersaRun technology absorbs and reduces the impact of the footstep, giving greater comfort. Its rubber sole with grooves makes it more flexible.
6) Adidas Supernova
They have Boost cushioning technology and a Torsion System that improves stability and support. Its upper provides breathability, comfort, and stability for your feet. Finally, they are one of the best sneakers for walking on concrete with the advantage of their Continental outsole, made with one of the best rubbers on the market.
7) Brooks Ghost 13
Its DNA LOFT system offers one of the best cushioning in the industry. That is to say, that material makes the tread soft with an energy return that gives more propulsion when walking. Its upper has a breathable, lightweight, and soft mesh for a better fit.
8) Asics Gel Pulse 12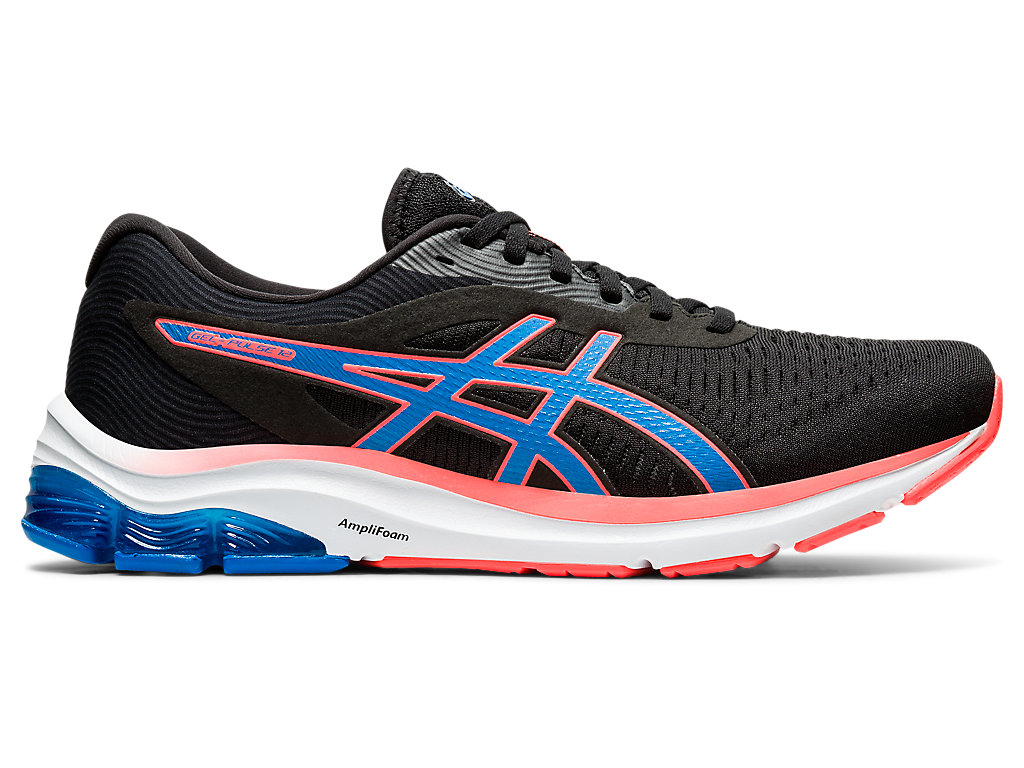 Its cushioning is possible by a Gel platform and Amplifoam midsole. Both create a very soft ride with excellent energy absorption. Also, they have an upper with a technical fabric that allows the feet to breathe and a very secure fit.
9) Asics Gel Excite 6
These sneakers stand out for the cushioning and rebound offered by the Gel technology in its midsole. They also come with a jacquard mesh fabric, providing enough ventilation to your feet. Finally, they are very flexible thanks to Amplifoam technology. They are ideal tennis shoes for people with a neutral stride.
10) Brooks Revel 2
They are ideal for going to the gym, practicing indoor activities, or going for a walk. Its midsole has one of the best technologies of the house, the BioMoGo DNA. Finally, they come with placed low-profile lugs that provide perfect traction on both asphalt and dirt.
Do you think that these are the best sneakers for walking on concrete? Any options you want to share with us? Please, let us know in the comment section below.