Are Nike shoes non-slip? Well, after testing and evaluating the functionality, durability, and safety of running shoes by the Korea Consumer Agency, it seems so. This late 2020 study found that Nike products received the best evaluations.
It was evident in a model such as the Nike'Legend React 2, one of the top sellers in a consumer survey. They were also selected based on the cheapest products with a similar sole distribution. Likewise, the Consumer Agency said that the test results showed that this Nike model was excellent about shock absorption and propulsion. It also highlighted the degree of anti-slip, abrasion resistance, and adhesive strength.
In detail, the results on "slip resistance" in tests done on wet floors found that Nike products were relatively superior to other brands. For example, the adhering strength test discovered:
Higher quality
More outstanding than other brands' references where the adhesive part of the running shoe is superior.
In conclusion, Nike products were relatively better. So, are Nike shoes non-slip? First of all, Nike is known for offering high-quality collections for various purposes. For instance, if you work out with jogging or need a slip-resistant sneaker for your everyday life. Although this company does not offer a specific slip-resistant line, it has models with incredible traction. And that is what we see next. 
Some models that prove that Nike shoes are non-slip
Although Nike does not have a specific anti-slip line, it does have some models in its collections for both men and women. Likewise, the brand offers footwear with different levels of traction, especially for workouts or running on wet ground. That is to say, anti-slip references for your particular needs.
So let's see why Nike shoes are non-slip and what else they offer you.
Are Nike shoes non-slip?
The answer is Lunar Epic Flyknit
They are one of the models with the best customer reviews for their non-slip advantages. In addition to being manufactured with high-quality materials, they have a fused foam midsole that gives them more durability. Likewise, a laser beam carves its sole, which provides it unbeatable traction on different terrains. 
LunarTempo
The RunnerClick portal states that these shoes are an excellent choice in terms of stability and traction. They're also lightweight, flexible, and breathable, let you move around, and are very durable. As a result, they're ideal if you're hiking on rocky terrain or slippery surfaces. In short, the LunarTempo comes with enough grip to keep you on your feet and prevent some injuries.
'Downshifter 11' running, these
are Nike non-slip shoes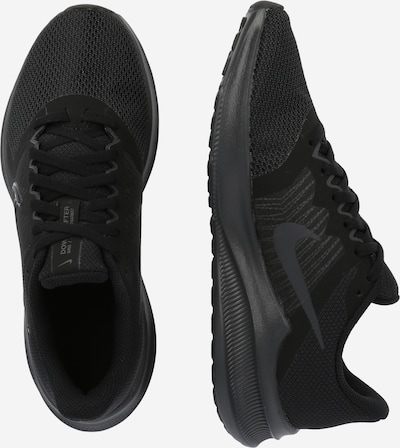 These are non-slip Nike shoes that are characterized by:
Rubber outsole
Outstanding cushioning and mobility
Ideal for daily wear and training
Recommended for all-terrain functionality
White and silver Daybreak by Nike
This model stands out:
Low-profile design
Lace-up closure
Padded tongue and ankle
Foam midsole offers a lightweight cushioning effect
Durable, slip-resistant rubber outsole
Air Zoom Elite 8, further proof
that Nike shoes are non-slip
The Zoom Elite 8 is best known for its exceptional grip on a variety of surfaces. They also feature notoriously responsive and supportive cushioning. Moreover, they stand out for their excellent traction. And this is possible thanks to the hexagonal outsole pattern and rubber crash rail. In other words, this allows for smooth transitions.
Air Pegasus Zoom 34
The Independent newspaper stated that these shoes have excellent grip. These non-slip Nike shoes are perfect for running and sports training.
On the other hand, the Air Pegasus Zoom 34 has the brand's breathable Flymesh material. They also feature a comfortable cushioned midsole for all-day-long wear. Finally, they absorb pressure when the feet hit the ground, supporting the changes of pace and direction.
Janoski ZoomSB Mid Premium 
This shoe combines a minimalist look with a modern design. Likewise, its comfortable mid-profile design has sturdy suede fabric with unbeatable cushioning properties. For example, the Nike Zoom Air in the heel serves as a cushion, even the roughest landings.
On the other hand, the flexible rubber sole with grooves provides full grip. These shoes are an option for the fall season.
Space Hippie 04′ low sneakers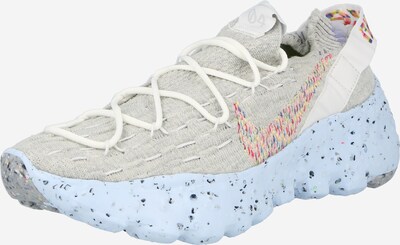 These are the most fashionable models of non-slip Nike shoes are full of details, such as:
Flexible outsole
Outsole with good grip
Non-slip
In addition, its exterior features stand out, such as:
Round toe
Mesh
Lace-up closure
Logo print
Heel strap
Reinforced heel
Contoured sole
Padded sole
Padded edges
MetCon 3
According to the news portal Today.com, this shoe is one of the best performing footwear for all types of training because of its slip-resistant properties. For example, if you practice cross-training, they offer stability and firmness. They are also durable shoes and help your feet move and function naturally.
Nike Air Max 95 
This classic Nike model comes with a design inspired by the human body in which you can find:
A midsole that represents the spine
Gradient panels act as the muscles.
Ribs would be the laces the ribs.
In addition, they stand out for an enormous sole made of very resistant and non-slip rubber, ideal for jogging and training. Also, these sneakers have a well-padded interior that makes them tremendously comfortable. 
In conclusion, with all these models that we have just presented, it is clear that Nike shoes are non-slip. Do you think they are some styles to take into account in your sports practice? Let us know in the comments section.